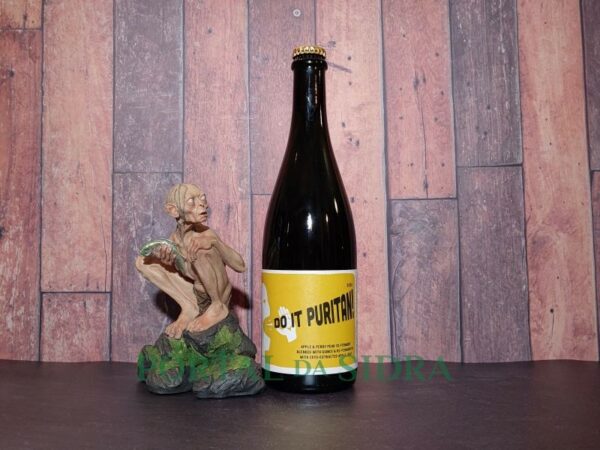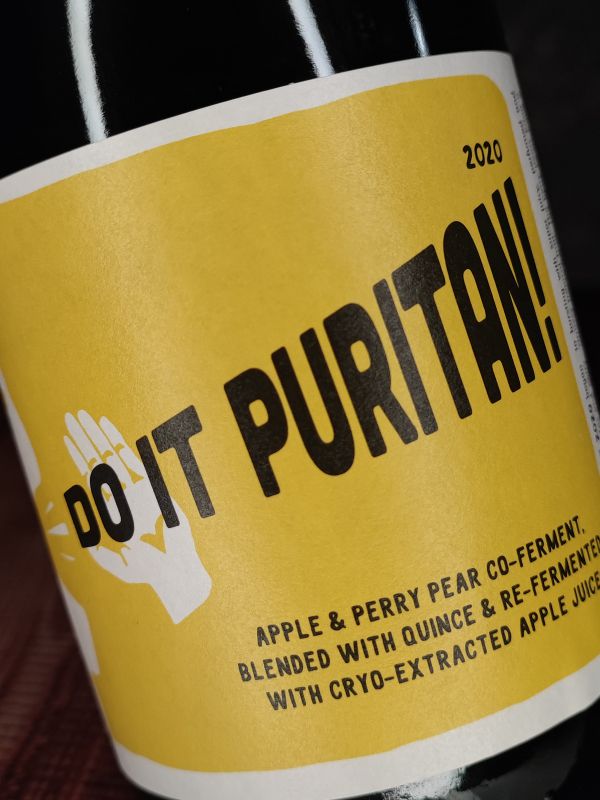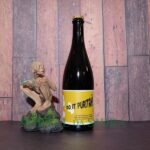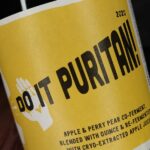 Little Pomona Do It Puritan Quince 2020 75cl
22.50€
Sidra Little Pomona Do it Puritan – Quince, Apple, Perry 2020
Fruit: Ellis Bitter (44%) Home Orchard, Thornbury, Herefordshire; Tremletts Bitter (17%) Steens Bridge,
Herefordshire; Perry Pears (17%), Tawney's Farm, Dymock, Gloucestershire; Quince (20%), Vincent Yorke, Gloucestershire; Egremont Russet (2%), Cotswold Orchards nr Pershore, Worcestershire.
Harvest: October-November 2020
Production: DIPQ started out as a co-ferment of early season perry pears and Ellis Bitter apples. Later we picked quince, more than we've ever been able to gather before, and pressed them to tank and barrel. In the spring we pressed some frozen Egremont Russet apples (kept since harvest in a chest freezer), extracting tiny quantities of super concentrated, sweet juice. We blended all of these together and sent it to bottle, the cryo-extracted juice causing a second fermentation in the bottle.
Bottled: July 2021, no additions.
Description: Insanely aromatic, Quince dominates the nose, all tropical fruit, exotic blossom and rose water. In the mouth it's crammed full to bursting with super juicy, perfumed and citrussy tropical fruit. The perry pears bring a creaminess to the mouthfeel along with some greener notes whilst the apples lend fullness and subtle tannins. A kombucha-esque twang at the finish only serves to kick up the flavours making it uniquely and amazingly moreish.